Custom Publisher Websites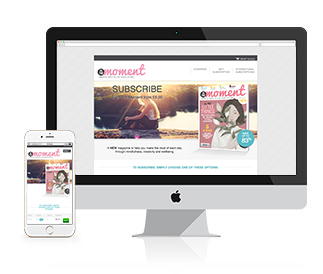 Providing publishers with affordable, flexible and transparent single brand ecommerce websites. The microsite system has been developed keeping both consumers and publishers in mind.
A microsite can be set up within hours, and there is no cost to maintain or update the website or set up new campaigns.
There is a small, one-off build cost, plus a commission model either per month or per sale which is your choice.
Consumers should:
Be able to choose how to pay
Experience a relevant, tailored journey
See only the offers that the publishers intended for them
Not be confused by irrelevant brands and products
Publishers should:
Be able to test different targeted offers
Own all data and knowledge
Fully understand conversion rates
Offer all possible payment methods
Be able to sell print, digital and bundle subs
Get in touch with us to find out how we can grow direct subscription sales for your business.
Phone: 0207 199 0163
Email: hannah.wood@isubscribe.co.uk